If you are particularly keen-eyed, you might have noticed a new range of products on the shelves of your supermarket, these past few weeks. The renowned French brand, Le Petit Olivier, has now a new distributor in Mauritius no other than Archemics. We took a minute to chat with Joëlle Dechalain, Marketing Executive of the brand, to discuss what makes Le Petit Olivier special, as well as her thoughts on its impact on the market.
Connexion: Le Petit Olivier is a renowned brand across France, could you tell us more about the brand and about the products that you will launch from this brand?
Joëlle Dechalain (JD): Le Petit Olivier is a brand closely tied to nature, especially to Salon de Provence in the south of France, where it comes from. The quality of their products is outstanding and internationally recognised. Their strong emphasis on fair trade and preservation of the environment resonate particularly with us. The brand has made it their mission to help preserve the flora of the French Provence and stands firmly against the use of animal testing (all of their products are certified by One Voice, an organisation that safeguards against animal testing). All of their ingredients are responsibly sourced and taken from the French terroir, wherever possible. 
Connexion: What are the key advantages of Le Petit Olivier?
JD: There are many excellent products available on our shelves right now. However, very few come with such a strong sense of authenticity and connection to nature as Le Petit Olivier does.
In essence, the brand's approach (careful selection of ingredients, compliance to fair trade and the use of French terroir raw materials) is in spirit, closer to that of an artisan producer than an international company. We believe that these attributes will give the brand a strong competitive advantage on the market, especially since they are so competitively priced.
Connexion: What impact do you think it will have on the local market?
JD:  We believe consumers will respond positively to Le Petit Olivier range. As I said, very few products can compete with its key differentiating factors. Up to 95% of the ingredients used in Le Petit Olivier are natural and as Mauritians move towards eco-friendly products, we believe Le Petit Olivier is bound to find their way off the shelves and into their homes.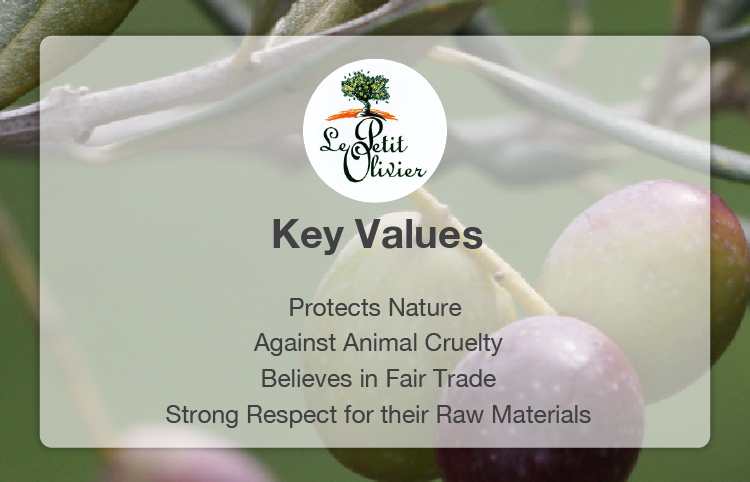 Connexion: What does this collaboration with Le Petit Olivier mean to Archemics?
JD: One of the tenets of Archemic's mission statement is to develop and offer brands that improve people's lives through better hygiene and care. Le Petit Olivier's approach to their products (especially their insistence on using natural ingredients) is in-line with our vision of improving people's lives. Their eco-friendly approach also resonates with another of our holistic approach to sustainability.
Connexion: Could you tell us which products from Le Petit Olivier range will be found on the local market?
JD: We have launched the range with shower gels, body lotions, hand lotions and shampoos, in selected supermarkets across the island. The official launch of Le Petit Olivier is planned for January 2020, and you will also find all required info about the brand on its Facebook page, as soon as that happens!