Yannick Applasamy has been in Novengi's hot seat for only a few months now, but he wears the crown well. 
The self-professed nerd and father of two buzzes with excitement at Novengi's potential, and his vision for the company extends much further than the confines of our island. We sat down with Yannick to hear more about his ideas and what makes him tick. 
Hi Yannick, let's get the usual suspects out of the way, first: tell us a little bit about yourself.     
Well, long story short, I am a nerd who's trying to act cool! With regards to my academic background, I have an MSc in Industrial Engineering, which I followed up with an MBA (MBS-the UK) to better understand the corporate and administrative environment. 
Since I am passionate about the business world and the corporate strategy that comes along with it, I decided to complete an Executive Certificate in Strategy from HEC Paris. As for my personal life, I am married with two wonderful kids.   
The early years of your career were defined by international experience. Could you tell us more about how this has helped shape who you are, as a professional? 
Working abroad was a vital step in my career. The opportunity to work alongside people with different educational and cultural backgrounds taught me new ways of thinking and approaching problems, which serve me to this day.  
The types of projects I was involved in were also completely different: for instance, during my time in the Middle East working in the construction industry, I had the opportunity to make use of new technologies and worked on projects that required the input of experts from around the world to be delivered on time. 
From a commercial management perspective, it's a completely different ballgame as well. As soon as you need to deal with international players, you realise that having a strong customer relationship (which is how decisions are made in smaller territories) needs to be backed by expertise, impeccable service and presenting products or services with an X-factor. 
It has only been a few months that you have been at Harel Mallac. What are your first impressions of the group?  
It's been great! It's a very exciting time to be here. as Harel Mallac is on a transformational journey, with a focus on building its human capital, and digital transformation as the end goal.
I am also impressed by the fact that we are dedicated to finding ways to be even more customer-centric than we are now, but also, that considerable effort is being put into creating a better synergy between different clusters of the group.  
I look forward to being part of this fantastic journey for the better.
Being the General Manager of Novengi combines your early love for engineering and your talent for strategy. What are your insights about the company and where do you see it in ten years? 
When introduced to Novengi's business lines, I immediately saw the company's immense potential, and possible avenues for growth. All the elements are in place to transform Novengi into a regional market leader, capable of providing innovative solutions to its key market segments (the agro-industry, construction and retail, for instance), and developing to tackle new ones, all the while being in sync with international trends.  
I wish to remind everybody of Novengi's tagline: Engineering our Future. It really embodies the realisation that it is up to us to ensure we possess the right technical capabilities and resources to accompany our customers on their journey towards innovation. We already have strong partnerships in this sense, but it requires a reorganisation of our go-to-market strategy and a review of our service level.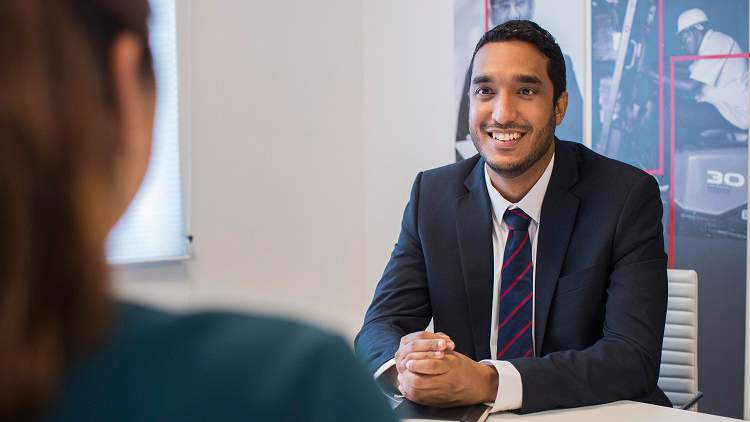 Working to bring Novengi to a level where it will be conversant with the demands of the fourth industrial revolution is a necessary step. What are the first measures you plan to implement to help achieve this? 
The fourth industrial innovation has completely changed the way industries tackle production challenges. Even though automation has been around for decades, the major change, nowadays, is how connected our industries are, thanks to the ability to collect data along the whole value-chain. 
This presents a major opportunity for suppliers who are well integrated into the supply-chain, as the machines involved in production provide the information required to allow for a more efficient and reliable operation. 
One of the first steps we have to take is to build our skill sets (both technical and managerial) to better understand these changes. It is vital that we be able to promote, supply and service equipment to our partners who are taking the decision to update their manufacturing facilities and systems. 
Turning Novengi into a player for the regional market is one of your objectives. What are the first steps you would like to implement to achieve this? 
First, there is no 'one-size-fits-all' strategy: it is a challenge to grow a company's influence regionally, just acknowledging the major differences between the territories in the Indian Ocean. Understanding these differences is the first step in this endeavour. 
A step-by-step approach is also required, starting with our key competencies that we have been able to develop in the local market and which we can extend to selected regional territories. 
Moreover, some of our customers in the manufacturing sector have already started to grow their regional influence. Therefore, I believe that the first logical step is to accompany them with our products and services. 
What is your personal recipe for success? 
My recipe for success … is not to have any! I believe I have to constantly analyse my capabilities and readapt, based on the task ahead of me. For example, during the early stages of my career, I spent a lot of time building my technical expertise. Once I took on managerial responsibilities, I learned to adapt and seek mentorship in order to succeed. I believe that competency is a fine mix of experience and knowledge. I hence always spend the required amount of time acquiring knowledge through training and letting room for new experiences.
Any last words?  
Culture eats change for breakfast, lunch and dinner. It is hard for people to go down the path of change as the nostalgia of the past gets them back to saying: "in the past, things were done like this". Therefore, the hardest part of bringing change to Novengi will not be the development of a new product range or conquering a new market segment. It will be mainly the process of cultural transformation and engaging the team to question existing situations, in order to embrace the future.