Eric de Maroussem, Sales Manager at the Mauritius Chemical and Fertilizer Industry (MCFI), invites you to imagine, just for a minute, a Mauritius where each citizen grows plants in their home or office, no matter the size. Welcome to the Planté pu Dimé initiative, an illustration of Harel Mallac's commitment towards our Planet.
We sat down with Eric to discuss the project and its potential benefits for the community:
What is Planté pu Dimé?  
Planté pu Dimé is an initiative run by MCFI, a chemical subsidiary of Harel Mallac. It was inspired by the United Nations' World Food Day (WFD) initiative to help create a world with Zero Hunger. Through Planté pu Dimé we would like to help and encourage everyone to grow food crops at their place, no matter the amount of space available.
Planting at home… How does that work?
It's quite feasible! You don't need a huge plot of land to make it happen … You can grow vegetables on your roof, on window sills, or even in plastic bottles suspended on the walls! There are many possibilities, and it's our objective to encourage Mauritians to adopt this practice.
That sounds interesting… Could you give us some more insight into the philosophy behind the project?  
One of Harel Mallac's core commitments (for the better of our Planet) is to leave a healthy and sustainable environment to future generations. This commitment guides many of the group's business decisions. As our company serves the agricultural industry, we have been observing for a while now that Mauritian planters are moving away from food-crop plantations, and that we import more and more food. It's a pity for such a small country like ours!
On another side, we are also concerned about the erratic use of chemicals in our agriculture. MCFI produces organic fertilisers since 2014, and we are conscious that it's key to sustainable agriculture.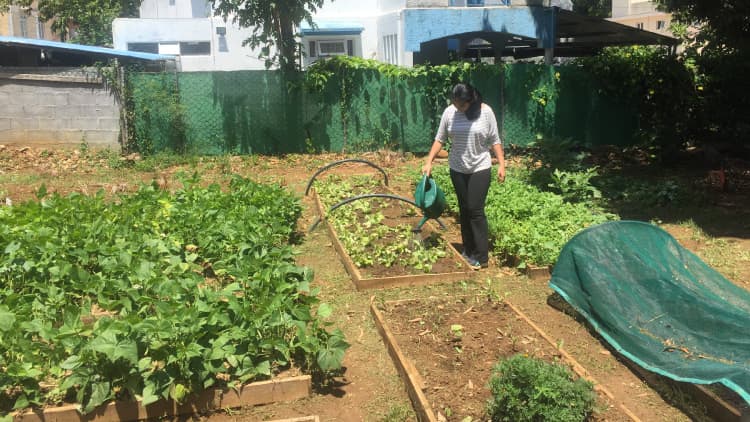 Acknowledging this, we looked for ways to encourage Mauritian households to start growing their own healthy vegetables, fruit, and herbs and we launched Planté pu Dimé.
Our project will be tri-fold: first, we engage with schools, then with a pilot group of individuals, and finally, we take stock of the experience to scale up the project in a sensitisation campaign with tutorials and advice.
There is another nice side to the initiative, as it encourages creativity and environmentally friendly practices such as recycling plastic bottles, wooden pallets, plastic pots or used tyres as containers. Our head office in Port Louis was an excellent pilot project as they started a roof garden in 2015!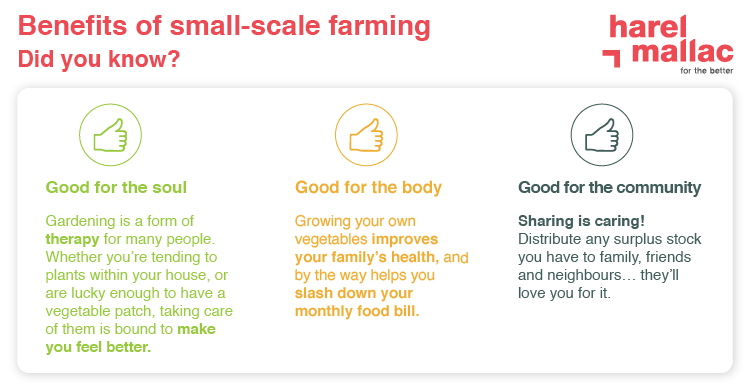 Has the project already started?
Yes, Planté pu Dimé started with the creation of a bio-garden at the BPS College of Beau Bassin, which was inaugurated in December 2018. We will replicate the project by setting up a similar garden at the Collège du Saint-Esprit.
The second phase will start very soon in mid-March 2019 with twelve Harel Mallac employees, who volunteered to create their own backyard gardens, with the technical support of MCFI. We will document it with videos, tips and testimonies and soon share it with all Mauritians.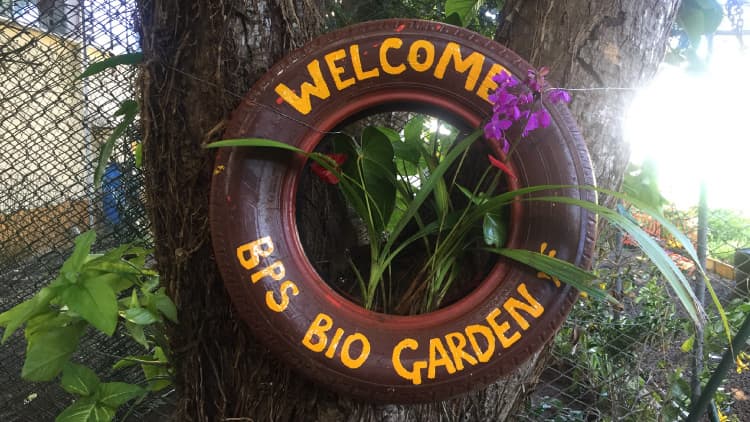 Ultimately, we would like every school, household and office on the island to have an environment-friendly garden.
In which direction do you see the project growing?
 Ultimately, we would like every school, household and office on the island to have an environmentally friendly garden where recycled materials are used to produce wholesome vegetables and fruits.
That all sounds fantastic and we wish you the best of luck … any parting words for our readers?
 Stay interested in the Planté pu Dimé initiative! It's easy and not costly. Just imagine preparing your meals with herbs and vegetables from your very own home, and think of the difference that you can make for our planet and your health!
Watch this space for more information on Planté pu Dimé and other projects by Harel Mallac.