At Harel Mallac, we know that our group is only as strong as the individuals it comprises. It was thus a very conscious decision on our part to place our "People" as the first commitment of Harel Mallac, during our strategic rebranding in 2016, where our purpose was to "make a difference for the better of our people, our performance, our consumer and our planet".
The Talent Management Framework (TMF) results from the acknowledgement that the very definition of a talent in business has changed: it is no longer based solely on technical skills, but also on management abilities, interpersonal skills, values and attitude. We consequently decided to review the way we manage our talents to make them more fit-for-purpose and impactful to bring value to our operations.
Harel Mallac's TMF was created in collaboration with the international Human Resources firm Korn Ferry, and launched 16 July 2019 with the management team and HR executives of the Group. It is designed to empower our current and future employees with every advantage possible to achieve their career objectives within Harel Mallac. 
What is a Talent at Harel Mallac?
We consider as talents all employees who have the right knowledge and skills to be successful, and demonstrate behavioural competencies, attributes and attitude which are aligned to the Group's guiding principles. Anyone, in any role, at any level in Harel Mallac can be a Talent.
What is a Talent Management Framework?  
A Talent Management Framework is a consistent approach to handling talent, by taking the needs of both the employee and the business into consideration. One of its tenets is to recognise every team member as a "talent" who deserves to be nurtured and channelled to achieve their full potential, not only for the benefit they bring to their respective teams, but for their own development as well. Once in place, it allows the group to effectively define, attract, select, develop, engage and (re)deploy talents across its various business units. 
For Gail Lumby, Senior Principal of Korn Ferry and consultant to Harel Mallac on the initiative: "A holistic and integrated approach to talent management is critical to supporting Harel Mallac's success in building a more agile and responsive organisation that is better able to provide employees with the structure and support they need to stay engaged and enabled to succeed." She identified in the current Mauritian job market three factors that make the TMF an urgent initiative for businesses: (i) a short supply of talent, (ii) the proliferation of offshore companies resulting in more competition and (iii) the expectations of the Mauritian millennials.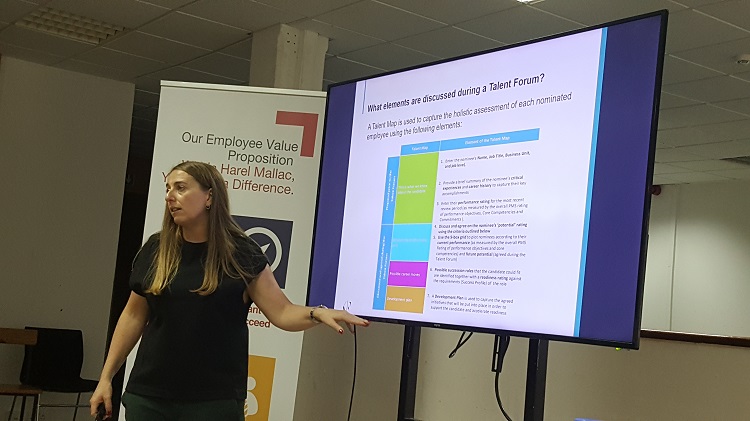 When asked what are the usual key components of the TMF, Gail Lumby enumerated:
The Employee Value Proposition (EVP) strengthens the reputation of Harel Mallac as an employer of choice.  
Effective Workforce Planning enables Harel Mallac to think ahead and secure the talent needed to deliver on future growth ambitions. 
Leadership and Succession Planning: Strong leadership is at the heart of creating the right culture and driving the values across the Group.  
'Home-grown' Talent to nurture the current employees, as it is the best way to secure the talent needed for the future.  
Total Reward enables the group to offer a differentiated employment proposition that is both attractive to employees and affordable for the organisation. 
Employee Engagement impacts employees' discretionary effort and effectiveness.
As advised by Korn Ferry, the Group did not wait for the official launch to start integrating the TMF into its processes. Richard Cadou, Group Talent Manager, explains that since early 2019, the Group (i) adopted a new Performance Management System, (ii) reviewed and simplified the job grading structure and (iii) deployed an Employee Engagement programme. "We are now setting up a Talent Review Forum and deploying a new batch of online training modules on our Let's LEARN platform, among other things."
Unveiling our Employee Value Proposition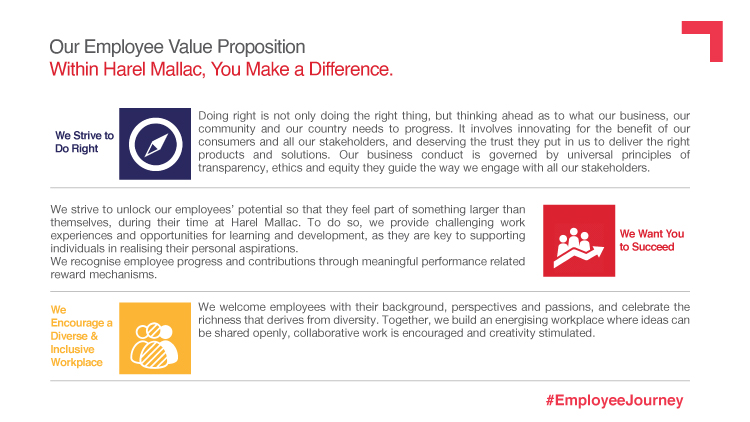 At the core of our Talent Management Framework is our Employee Value Proposition (EVP): "Within Harel Mallac, You Make a Difference". 
"The Talent Management Framework is a comprehensive process whereupon every talent is offered an "employee journey" which starts from an employee's selection process and which continues until their departure", adds Richard Cadou. "The EVP is a firm promise that we will strive to do right by our employees, that we will empower them to succeed, and that we will create an inclusive and diverse workplace in which they can thrive."
One of the keys to successful Talent Management is a supportive environment where employees are empowered to develop their talents, so that they can grow within the company. The Group hence committed to improve the collaboration and mobility across Business Units and making sure, based on an employee's skills-set, that they are challenged to grow and forge a career for themselves.
The #EmployeeJourney explained    
The #EmployeeJourney has the following components: 
Define, Attract and Select the right talents: As the TMF takes into account our Purpose (Make a Difference for the Better) and Guiding Principles (Agility, Care and Trust), it ensures that we can define, attract and select individuals with skills and attitude that are aligned with that of the Group's, and with its strategy. 
Develop and Engage: The Framework aims to identify the key strengths of an employee and establish a clear path of progression for them within the company, by favouring internal mobility and intra-group visibility. We also aim to foster a supportive environment, where employees understand the group's strategy, and can voice their opinions in an open manner. 
Deploy: After correctly assessing the skills of an employee and providing them with the appropriate tools and training to achieve their objectives, we are then able to deploy or redeploy them where they can feel fulfilled and perform their best.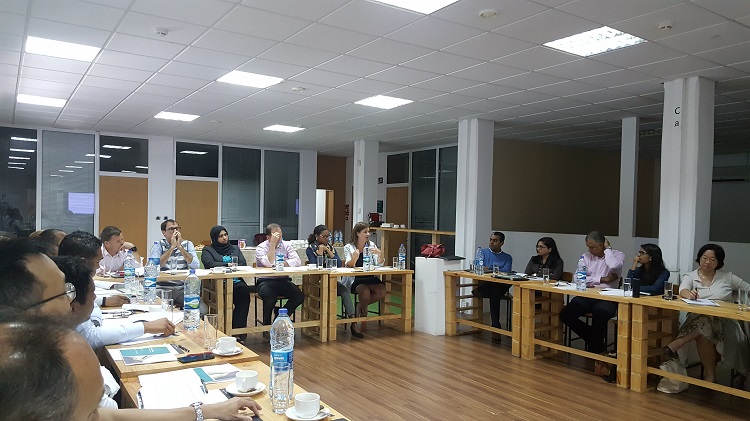 Talent Management: A strategic tool
For Richard Cadou, "The TMF is an essential strategic tool that will help Harel Mallac to adopt and maintain excellent HR processes, which starts before recruitment and lasts until an employee leaves the company. For instance, the program can help us to accurately identify talent with the necessary leadership qualities and guide them down a leadership pipeline from early on in their career. Not only is this a great advantage and exciting challenge to those enlisted in the Framework, but it also provides us with a competitive advantage as we train and retain the brightest talents on the market. "
In order to avoid putting people into boxes when it comes to development paths, Gail Lumby explains: "With a TMF, both the organisation and the employees think differently about talent and how talent can be mobilised within the organisation. Processes such as performance management, talent review, career pathing, learning & development and internal mobility seek to address this potential challenge providing with flexibility, enabling the best fit of persons-to-roles within the organisation." 
Through a regular Talent Review, the assessment of our workforce and the gaps within, it allows us to understand our bench-strength, better plan succession and make strategic recruitment decisions. It will help develop our own "home-grown talent" instead of reaching out of the company to find it. This allows us to better plan employment strategies for the long term, and to take a proactive instead of a reactive approach to recruitment. 
For updates on the progress of this initiative, watch this space.  
Korn Ferry Institute, by Gail Lumby
The Korn Ferry Institute is located in Minneapolis and is the 'brain' of Korn Ferry, where we develop our thought leadership through research, client insights and data gathered through various surveys. Talent management is the Korn Ferry practice, which aligns what we understand about organisations, how they are structured and operate with what we know about people and what drives and motivates them.  In doing so, we can enable the best fit of individuals into roles. The return on investment for organisations is measured through financial indicators and for individuals in terms of placing them in roles where they feel both engaged and enabled.