Ce lundi 1er avril, le CEO, Charles Harel et le Group Head of Finance, Jean-Michel Colin ont récompensé les équipes financières de nos business units qui se sont distinguées en 2018 pour la qualité de leur travail.
Dans toutes les entreprises, indépendamment de leur taille ou de leur métier, la fonction « Finance » est fondamentale pour visualiser la performance actuelle mais surtout pour guider des décisions pour l'avenir.
Les équipes finances du Groupe étaient cette année jugées sur :
La complétude de l'information et le respect des délais,
La conformité aux standards de reporting,
La qualité de la présentation et des explications,
La qualité et l'innovation dans l'analyse.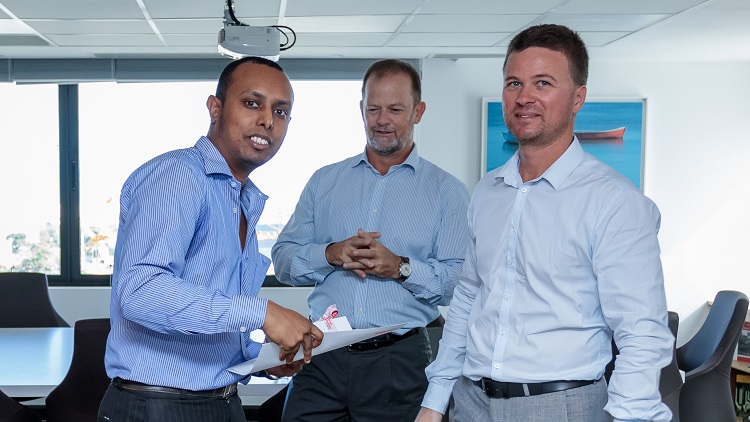 Comme l'explique Rajeev Hasnah, Group Head of Financial Planning & Analysis: "Ces critères étaient retenus car ils reflètent notre purpose Make a Difference for the Better et nos principes directeurs d'agilité, attention et confiance (ACT – Agility, Care and Trust). Notre but est d'accompagner les gestionnaires de nos filiales vers plus d'analyse et de projection, pour mieux faire face aux exigences des différents marchés dans lesquels nous sommes présents et ainsi de nous positionner, en tant que leader dans notre savoir-faire à Maurice et ailleurs. »
Quatre équipes se sont distinguées avec des Silver Awards lors de cette première édition: EO et Linxia (Satish Venkatasamy et Ved Sobrun), Archemics (Ludovic Faustin) et Suchem (Charishma Bhantooa).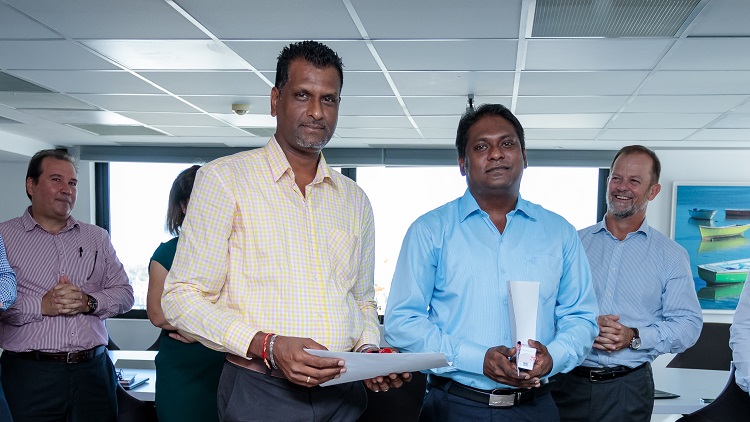 Le Gold Award est, pour sa part, allé à l'équipe de la division Travel (Itineris et Harel Mallac Aviation), dirigée par Sweta Kaunhye. La récipiendaire du prix nous confie : « Les qualités nécessaires au travail de comptable ne se résument pas à une maîtrise des chiffres. Un comptable doit toujours être à l'affût des changements et des évolutions. De ce fait, il consacre plus de temps à l'analyse des données et devient un véritable conseiller stratégique, d'où un aspect plus dynamique de la profession. Je suis contente que la rigueur et la détermination de l'équipe aient été reconnues par le Groupe. »
Jean-Michel Colin a profité pour annoncer la mise sur pied ce jour-même au Head Office d'une unité « Financial Shared Services » pour servir les opérations.
Dans son discours de félicitations, Charles Harel a rappelé que la fonction finance est celle dans laquelle groupe investit le plus actuellement, notamment à travers l'adoption de l'ERP SageX3. Il a confié avoir « observé avec satisfaction plus de rigueur dans le rendu » (des management reports) et a recommandé aux équipes de tirer plein profit des formations et workshops du programme de transformation digitale du groupe Athéna.