On 15 April 2019, Harel Mallac Technologies (HMT) and the University of Mauritius signed a Memorandum of Understanding, which will grant university students various opportunities to hone their skills in parallel with their studies, and access quality employment more easily, after graduation.
Signed by our CEO, Charles Harel, the General Manager of Harel Mallac Technologies Shateeaum Sewpaul, and the Vice Chancellor of the University of Mauritius, Professor Dhanjay Jhurry, this agreement is three-tiered:
UoM Graduates will complete internships and have a facilitated access to recruitment through HMT's internal Graduate Assessment & Development Exercise,
The company will contribute to university works and conferences through exposés and insights on key technologies and practical or industry-related themes.
HMT's Innovation Lab, located in Phoenix, will host the final year students' realisation of their projects.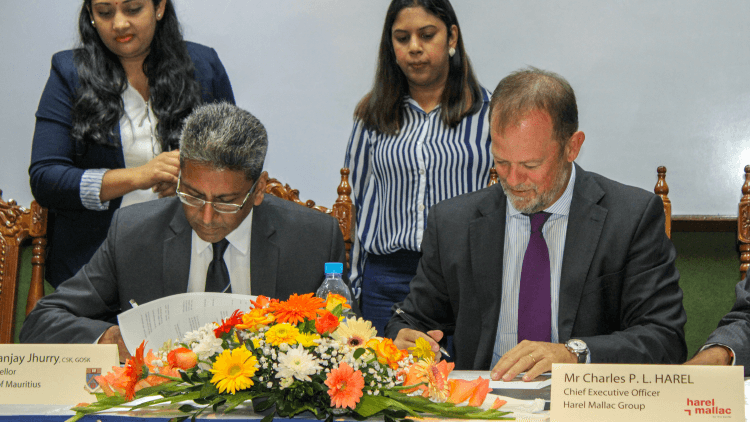 The company's main objective, with this initiative, is to help develop local talent, especially in the fields of Artificial Intelligence and IT Engineering. As mentioned by Shateeaum Sewpaul: "We hope that the programme will help the UoM students find a foothold in this highly competitive job market, and aid not only their personal development, but that of our nation as well, by making this generation more competitive and knowledgeable in these booming sectors. "
"Beyond technical skills, the students of today must develop an agile mindset, because the world changes fast, and so do our customers' expectations. We must follow the trends and even foresee them, to keep an edge on our competition", CEO Charles Harel announced, following the signing. For him, this MOU is a true "win-win" partnership for Harel Mallac and the University of Mauritius, as the company is constantly on the hunt for fresh and talented minds to make a difference. "This initiative is a way for us to discover the country's young talents, and a way to help them advance in their careers thanks to the work experience they will gain within the company. It will also help train fully fledged individuals that are workforce ready, giving them a head start in a very competitive job market."
Shateeaum Sewpaul added "Although this Memorandum of Understanding is mainly interested in the STEM fields, it is not limited to these: students from the Faculty of Social Sciences, Agriculture are other disciplines also invited to join the programme."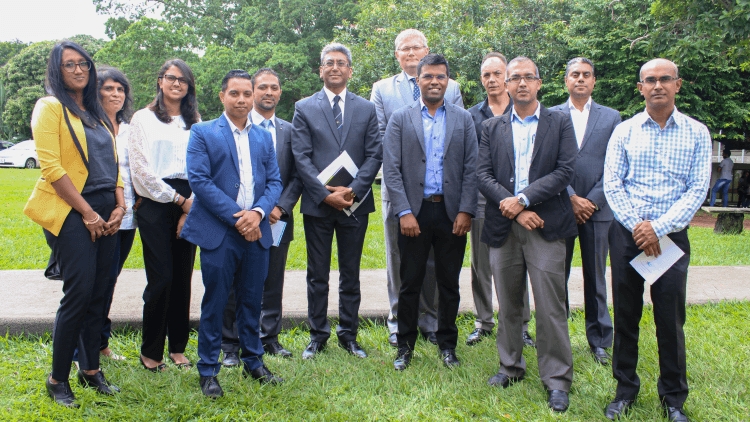 Harel Mallac Technologies is rolling out the same kind of partnership with other tertiary institutions by the end of 2019. Watch this space for more information on the roll-out of this initiative!