On the occasion of Suchem's 30 years of existence, we put the spotlight on a company that has been vital to the development of the agricultural industry in Mauritius. Discover our overview of the company's key developments, as well as the thoughts of one of its co-founders and former owner, François Boullé.
Suchem's success story is one most companies dream of having one day. Starting as a small three-person operation, Suchem grew to become a major player of the Mauritian industry and one of the most recognised names in its field.
Success, however, did not happen overnight. The company's achievement is born from the quick thinking of those in charge, dedication to their core values, and their uncanny ability to reinvent themselves…
The early years – Adapting to change.
'When we started Suchem in 1989, there were only three of us' reminisces François Boullé, co-founder and former owner of the company. 'There was me, Marie-Anne Lo Wing and Nicolas Langlois, who are both still there today.'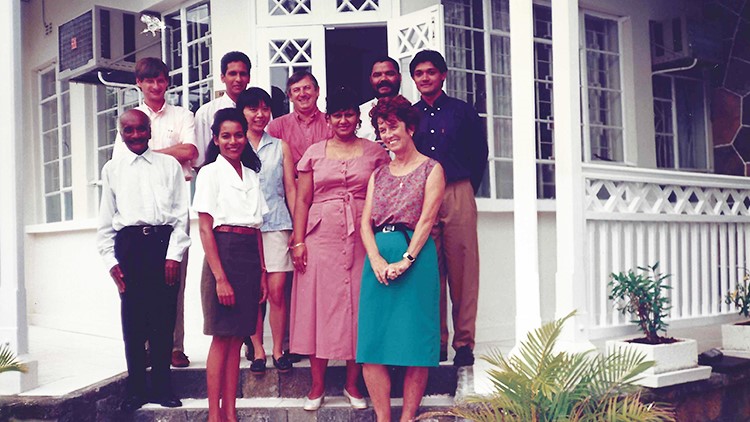 From left to right, the early team (names of those still at Suchem in 2019): Nicolas Langlois, Sanjit Goburdhun, Marie Anne Lo Wing, Belinda Blackburn and Juliette Sarah (surrounding Francois Boullé).
Although he is now retired from the company, it's evident, after a few minutes of conversing with François, that Suchem is still part of his DNA, especially when hearing him talk about the twists and turns the company had to take, to get where it is today: "When we started, our only goal was to source the right kind of crop protection products from South Africa and conquer a sizeable share of the Mauritian market. The import and distribution of such products were our main activity for about three years until – despite our good performance – a change of circumstances forced us to go back to the drawing board and rethink our strategy."
Indeed, Suchem's supplier in South Africa, Sanachem, requested that the team stop its import and distribution activities and, instead, acts as its commissioning agent. This sudden shift forced the young management team to look for other opportunities for development as a reaction to this challenge.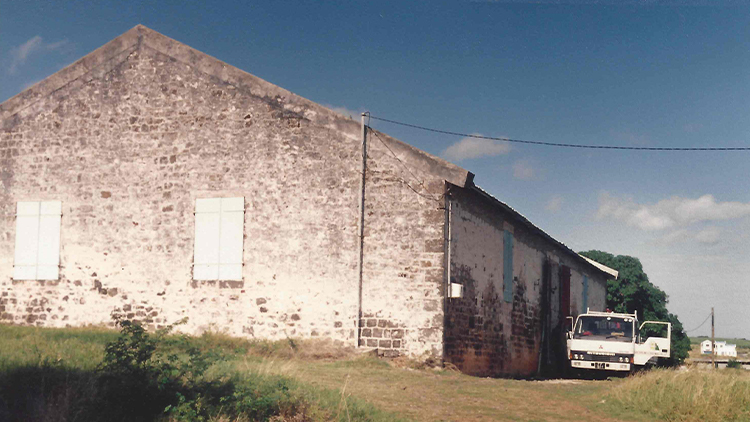 "Other than earning commissions from Sanachem on agricultural chemicals, we had only one small activity which was the distribution of the Jacto brand of sprayers (knapsacks and tractor mounted), which by the way very successful through the hard work of Nicolas. Unfortunately, it was not possible to continue as such and so I decided to unleash the potential of the team (of around 10 dedicated colleagues) and attack the industrial chemicals and plastics market." François says.
The decision meant the team had to start again, from scratch. "We worked very hard to create our network of suppliers and subsequently market the selected products to local customers during the period spanning from 1992 to 1996. The main markets were the textile dyeing factories (basic chemicals and – later – auxiliaries), the paint manufacturers (mainly solvents) and the plastic converters (polyethylene and polypropylene)."
Suchem's strategy of selective sourcing, efficient supply chain management, customer-focused marketing, and efficient sales management were powerful assets to conquer the market. As a result, Suchem gradually became a leading market player in industrial chemicals and plastics, in addition to being No. 1 in sprayers, thus consolidating their reputation.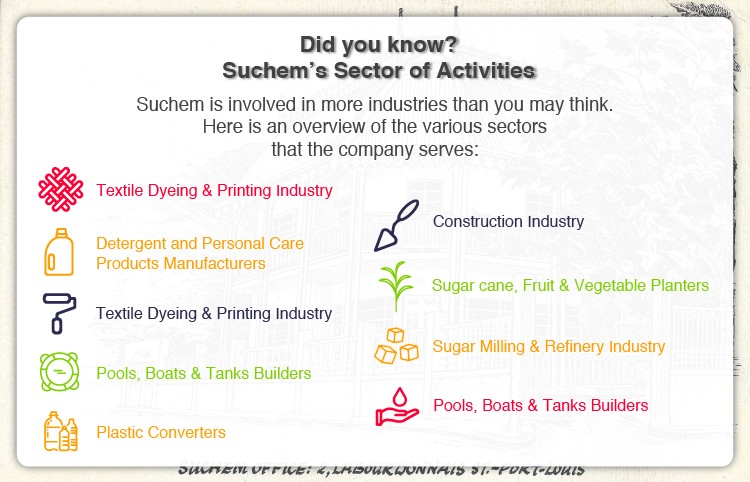 Suchem's key ingredients for success
"From the day we started to today, our core values have always been at the heart of Suchem's operations. We stuck by them, and they helped us shape the company. One of our core beliefs is that we always had to work harder and be better than the competition. When we started, we were much smaller than the others and had few suppliers … so we had to be better to stand out."
An adherence to discipline, the will to meet their customer's needs, and respect towards not only their clients but their suppliers as well, were vital in Suchem's success. 'There's also another important factor to consider,' adds François. 'We rapidly developed a certain "savoir-faire" at Suchem when it comes to sourcing and distributing chemicals. Based on a deep understanding of the market, we've always strived – and made it a point of honour – to choose reliable suppliers to work with, and to select the best products to purchase. 'It was important for our clients and suppliers to know than when they worked with us, we were putting all of our experience and know-how on the table, and – more importantly – that they see us for what we are, "Un partenaire de confiance".
Suchem – The later years and Harel Mallac
This expertise would later prove vital in pushing Suchem's operations to the next level. In 1999, when François Boullé became the company's sole owner, the development continued but as he puts it "In my heart, I always desired to restart business in the agricultural chemicals".
The strategy to conquer the market was founded on sound market knowledge and the assistance of an experienced technical consultant. "We had to be patient," he says, because it was only in 2009 that the road became clear again to carry out this activity – which is subject to strict regulations. As from 2010, Suchem could gradually source cost-effective, reliable, and efficient products from a new Taiwanese partner. Within one year, this new strategic decision started to bear its fruits.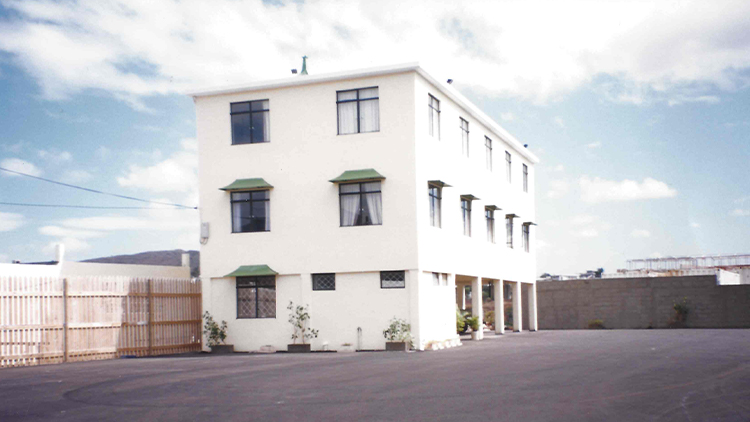 Suchem's offices in Pailles in 2000.
In May 2011, Harel Mallac acquired 100% of Suchem Ltd and the objective was to develop its full potential with François and the whole team aboard. With the financial backing of Harel Mallac, Suchem at last had obtained the possibility to fully invest in this business line and prove its capacity to become a leading player on the market. Sugar chemicals, UP Resins and other lines were added to the existing lines. The rest, as they say, is history.
"I am incredibly proud of what Suchem has become," says François. "It's an honour for me to have been one of the founding stones of a company which is now recognised as a solid market leader in its field. And also, I am incredibly proud to have built a team with such a strong reputation which people trust. I wish them all the best."
And so do we. For more information on Suchem and its field of activities, you can visit their website www.suchem.com